So my office got a new look this year. It used to be blue-themed - one of the official colors of the school. I got a new boss and that probably explains the shift.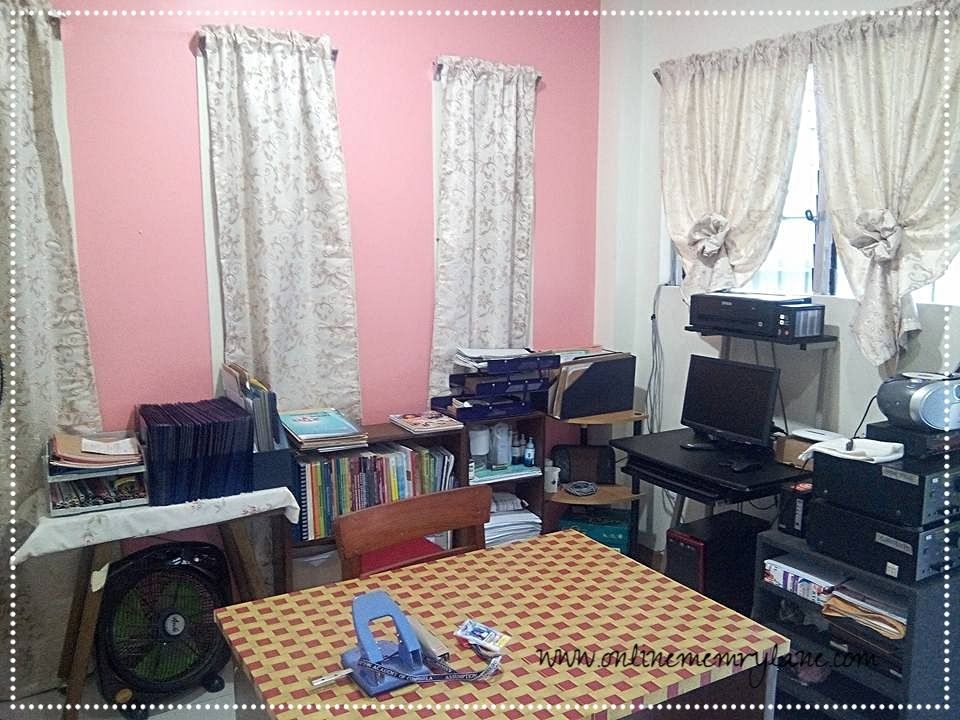 You may also wonder why I got an office when I am supposed to be staying in the faculty room along with the other faculty members. Well, other than teaching I got another appointment too. I was first hired as an Administrative Assistant and then I was given some teaching loads later; about a semester before I passed the professional examination for teachers. And now that I got my license, I am still doing both jobs. In fact, this is already my third year of stay in this office.
I love where I'm at and I enjoy what I am doing. They say you can only be the best at what you do if you are happy with what you are doing. It's true. With everything I have in life right now - stable job, excellent working environment, safe place to live in, healthy and happy family - I couldn't ask for more.
My office at work is where I stay most of my waking hours. For me it's a home away from home.