For over half a school year, these pilot batch of Senior High School students in our school has done if not encountered so many "first" already in which they've gain lessons from if not wonderful experiences to treasure of and even to look back to in the future.
Added to those memories was the first Outreach Program they did yesterday with the future priests at Queen of the Apostle's College Seminary (QACS) in Tagum City.
The program allows them to discover how life at the seminary is like through casual interview. They've made friends with the gentlemen and seem to enjoy the experience.
The program was highlighted with a rather exclusive Holy Mass celebrated just for us along with the seminarians who played a soulful choir for the entire celebration. Not only did the students learned something but they were also blessed to receive the Holy Eucharist.
The mass is over and it's time to share the snacks they've brought for everybody. While enjoying the food a short program also went on. It was then that the students gave out their gifts to the seminarians. Each student prepared something with them as instructed; preferably something that they can use on a daily basis such as items for basic hygiene.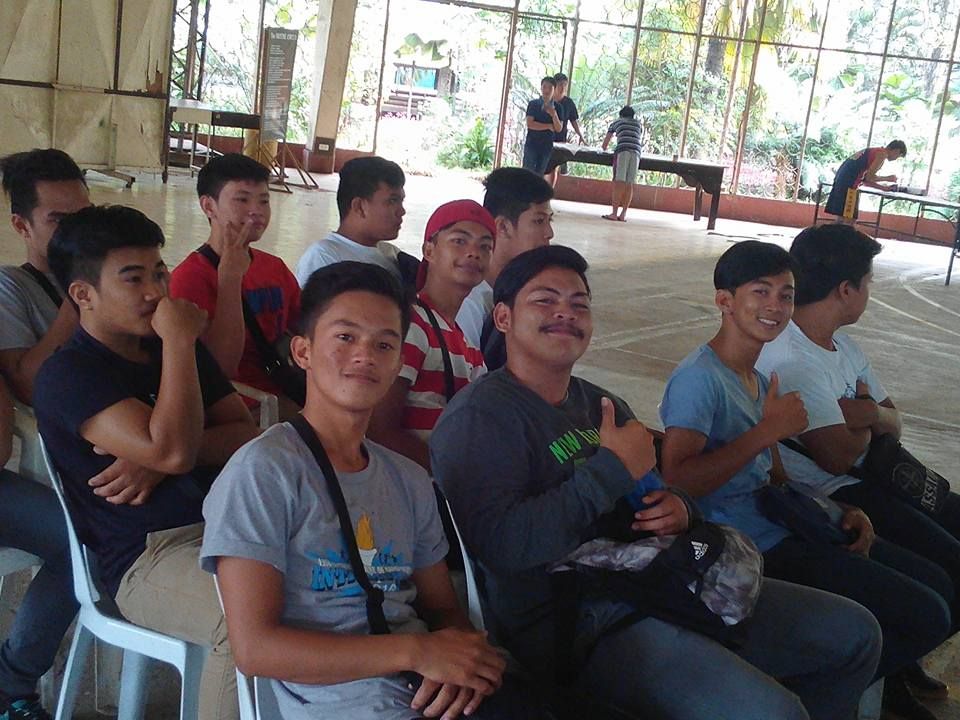 The event inspired everybody in different ways. The seminarians went a little gaga over the thought of being visited by groups of people like us. I've seen how ecstatic they get to have been away from their daily grind even just for a while. Seeing them in their happiest could make someone somehow realize that like us, they're ordinary people too. The only thing is that they've chosen a different and rather challenging vocation than many of us do.
They are students too in their formation - perhaps the reason why our students didn't find it difficult to reach out to them. It is good to see that even for a limited time they we're able to find new friends.

I am glad to have been a part of this occasion. As head of the department, I am proud of that spirit of giving all these students have developed in their selves. I am proud I am part of all their "firsts" being a pilot batch of Senior High School in our institution and I'm sure my co-teachers are just as pleased with their achievements.
Excelsior Assumptionistas!