For the past three years it has become our practice as an institution to reach out to the unfortunate ones in jail. This activity is usually set during the feast of the Immaculate Conception, 8
th
of December where we do a celebration instead of having classes. And in celebrating we do Outreach Programs such as feeding and handing out gifts instead of treating ourselves.
The observation of this year's feast was started with a Holy Eucharist celebration in the morning, participated by the students, faculty and staff and the 50 invited, poor families. A short program for the families followed wherein they were being fed and given gifts. It is good to see students having that value of sharing.
Right after lunch, we, the faculty and staff were transported to the town's Bureau of Jail Management and Penology (BJMP), this time to spend an afternoon with the prisoners like we did before.
Along with them, we heard another mass then a program prepared for them followed. They were entertained by the members of our faculty and they did the same thing as well in return.
We shared afternoon snacks too and while we do, this guy had us entertained with his own composition and a couple of other songs. An
audio technica headset
would probably make this man ecstatic.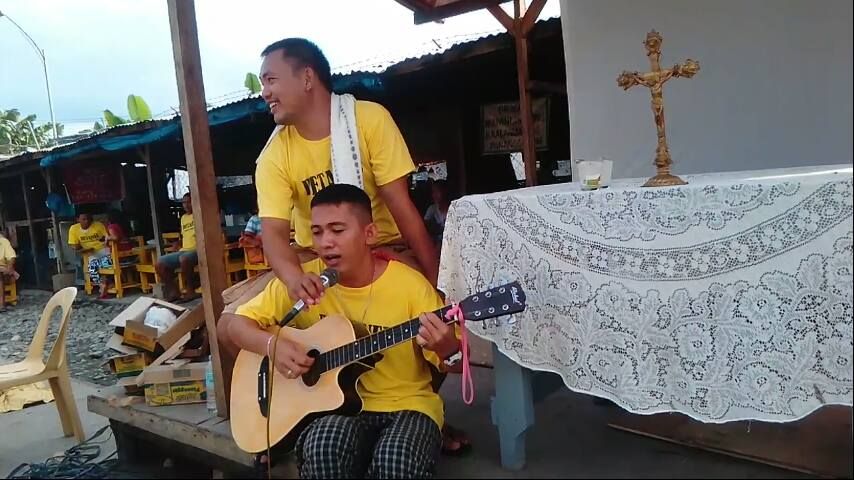 I took charge of the documenting by the way, there reason why I have all these photos.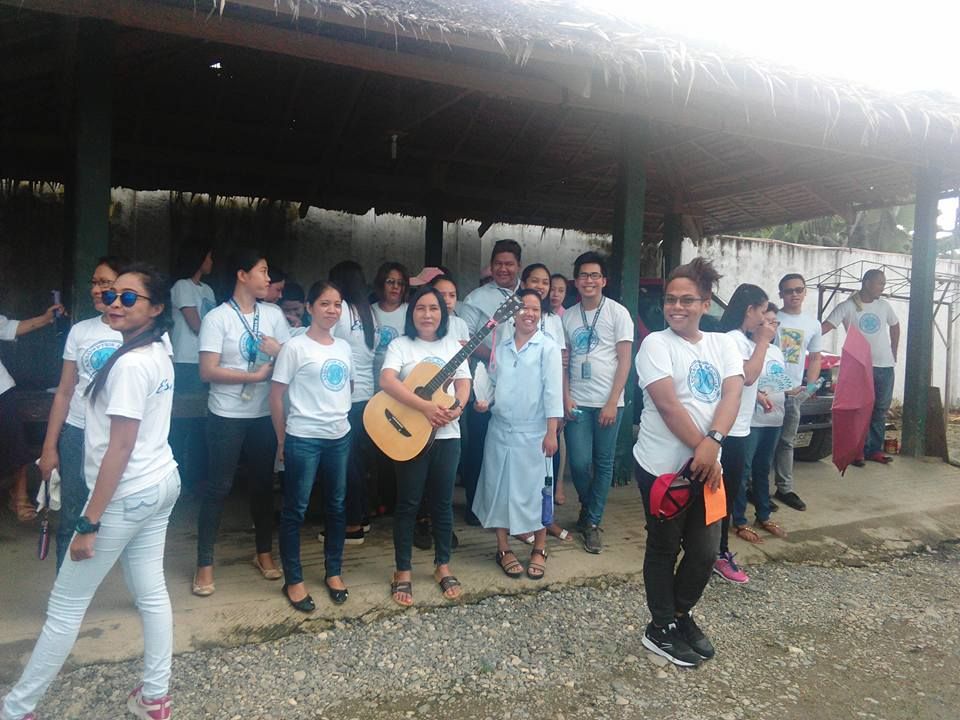 Before entering the jailhouse...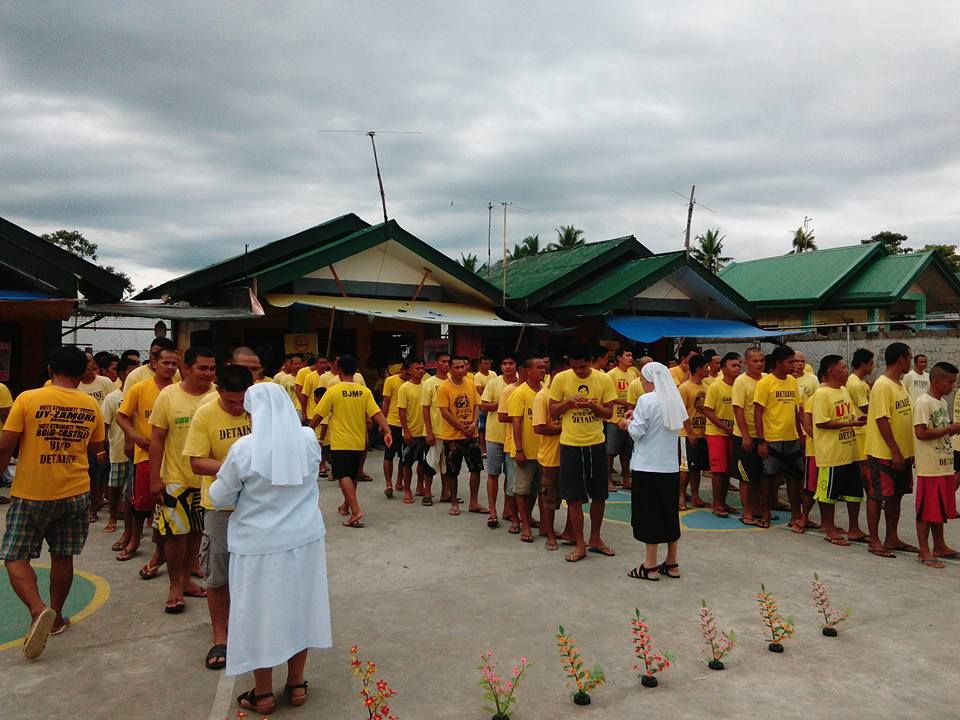 The fma Sisters during the Holy Communion
Our school principal assisting the feeding...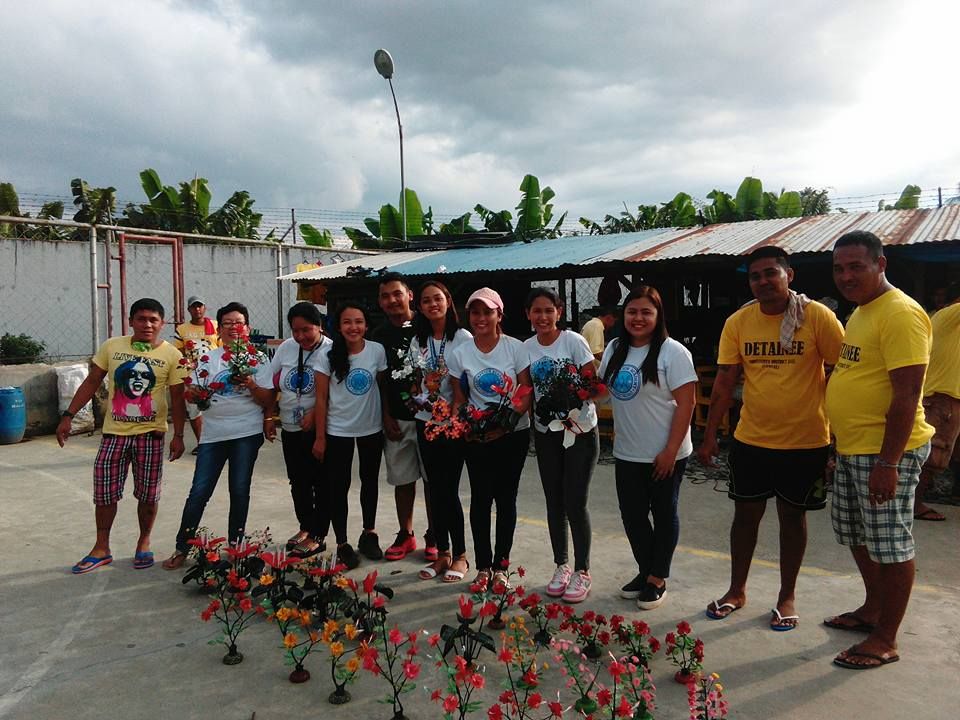 Our faculty members' photo op with the prisoners
The regulation upon entering the jailhouse was quite stiff. You cannot bring anything along with you except your wallet. If not for the documentation purposes, we won't have these above photos. But despite that, still, even for just a limited time, we were able to extend a sincere fellowship with them. And that even for just a while, they feel that they're being cared for and loved.